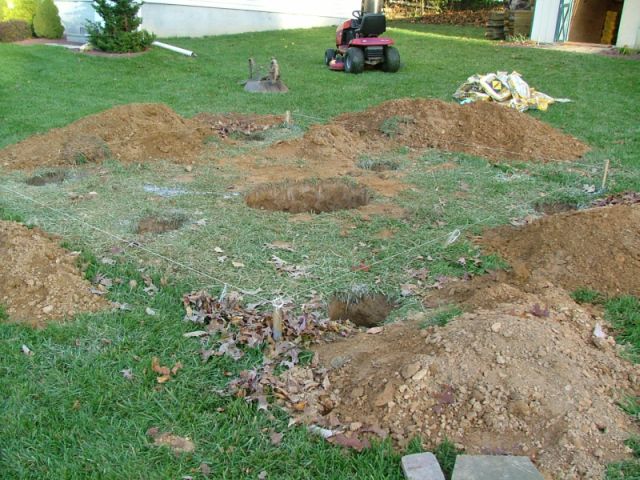 The big dig begins! The six deck footers are 16 in. x 4 ft. deep and filled with 15in. of 5000 psi concrete. The telescope pier hole is 3 1/2 ft. deep x 3 1/2 ft. wide. A BIGFOOT SYSTEMS BF-36 footer form is placed in the ground and later will be filled with concrete to anchor the telescope pier.
November 03, 2006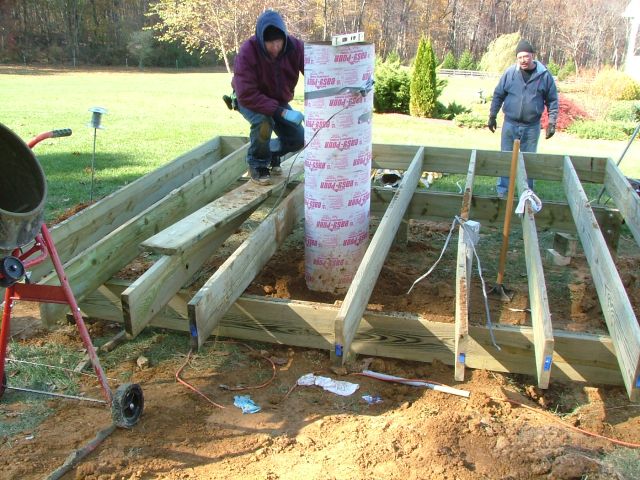 First we installed six 6x6 pressure treated posts and then the 2x12 framimg to support the deck
The electric and phone wires are run in pvc conduit. A subpanel was installed in the nearby garage to provide 20 amp GFI service to the observatory. Data cables will be run from the opposite end of the garage where a remote operations area will be.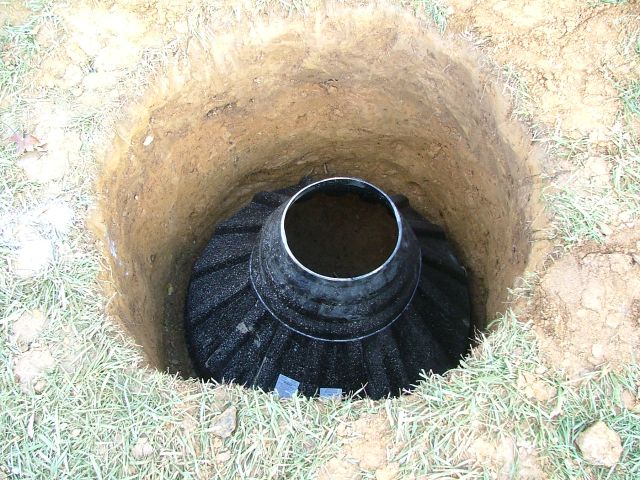 We removed the concrete form tube temporarily to fill the BIGFOOT first. The tube was reinstalled and the electrical conduit was run up thru the concrete form. A re-bar cage that was made prior was placed inside of the tube. 5000 psi concrete was used to fill the footer and pier.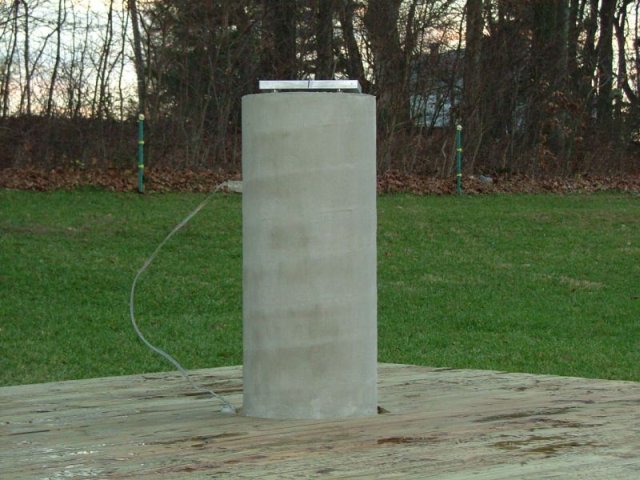 November 8, 2006

I removed the cardboard tube. The unveiling revealed a nice smooth finish. The 16 inch finished pier was then topped with the pier adapter plate.

The 2x6 deck boards were installed and the entire deck seal coated.

<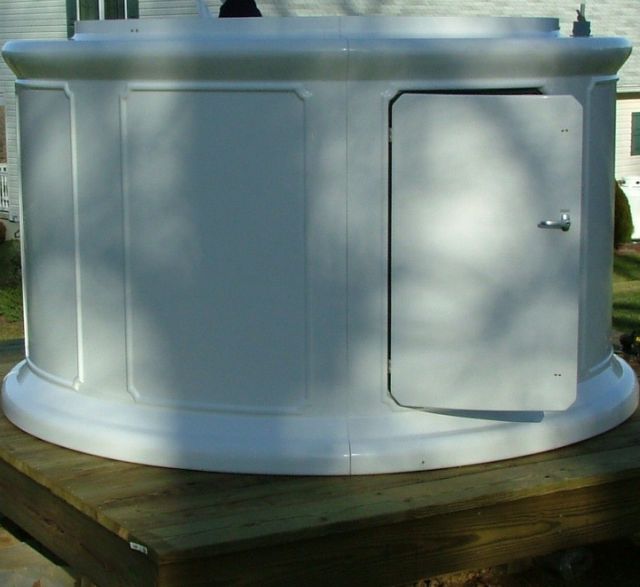 December 8,2006
Putting together the newly arrived Observatory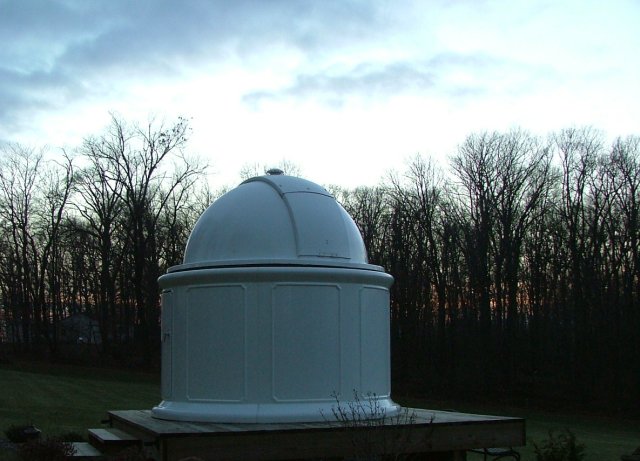 The assembled Observatory

December 15,2006
I wrapped the pier with 3/4 in. marine grade hemp sealed with 4 coats of polyurethane. I then installed 6 mil plastic sheet as a vapor barrier.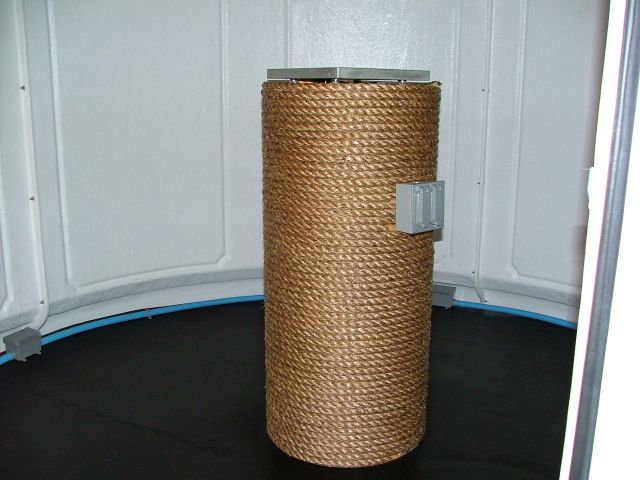 December 17, 2006
Installed the conduit, ships lights, receptacle & switch boxes & did the final connections.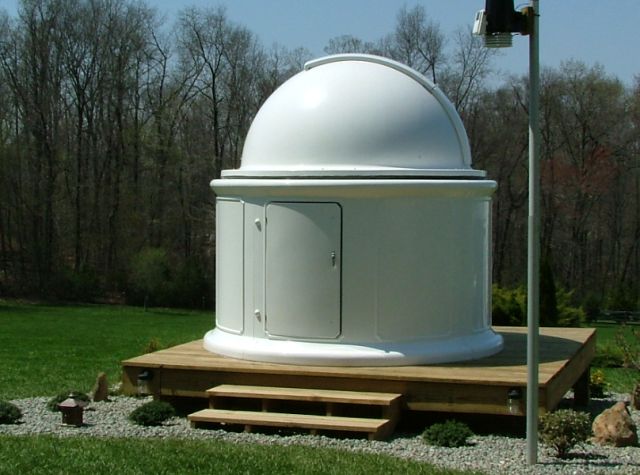 April 25, 2007
Japanese Garden inspired landscaping completed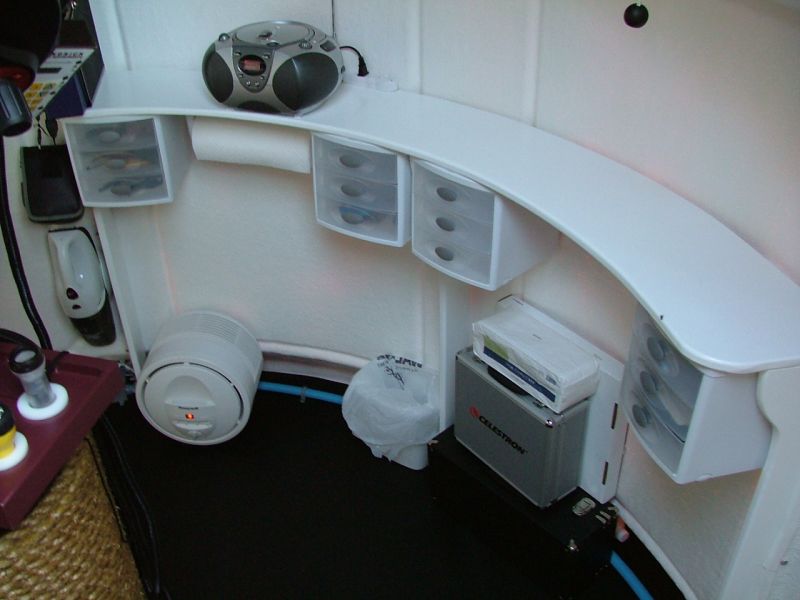 May 24, 2007
Installed the 8 ft. curved shelf and storage drawers. The OB is now fully operational.